Who we are
Mi Electric was established in early 2014 with a focus on delivering traffic infrastructure and electrical reticulation projects throughout Queensland. Via our Queensland HQ (Yatala), Sunshine Coast depot (Beerwah), Wide Bay depot (Bundaberg) and our Mackay/Whitsundays depot, we service both metropolitan and regional areas.
Our team is a dedicated group of experienced tradesmen who strive to be the front runners in efficiency, high standards and innovation. We pride ourselves on our response time and are committed to ensuring our clients have competent and professional contractors on hand.
Mi Electric staff are dedicated to the effective management of Occupational Health, Safety and Welfare. In fulfilling this responsibility, we have a duty of care to provide and maintain a working environment that is safe and without health risks. We take these obligations seriously and empower all team members to adopt a lead-from-the-front approach.
Management Team
Jason Morris

Director

Jason is an innovative and results-driven electrician who has built a first-class team in traffic infrastructure and underground reticulation and distribution. His lead-from-the-front approach focuses on attention-to-detail and solid client relations.

With nearly two decades' experience in the industry, Jason has a proven ability to meet tight deadlines with technically-sound and cost-effective solutions. Some of his major accomplishments include the Logan Motorway Free to Flow to Tolling (Logan), Enoggera Army Barracks Enhanced Land Force Stage 2b and the Airport Link, Airport Roundabout Upgrade Project.

Read More

Kerra Woolley

Human Resources Manager

Kerra is a highly experienced Human Resources professional with a demonstrated history working as a generalist in all aspects of Human Resources.  Together with her passion for Human Resources, she brings positive values and promotes being part of an all-inclusive work environment.

Kerra has brought a refreshing approach to the business, alongside excellent communications, and interpersonal skills.  She is dedicated to improving team members professional lives, by empowering them to thrive, make meaningful contributions, and feel valued.

Read More

Aaron Hattin

Senior Project Manager

Aaron is a technically-savvy individual who brings more than a decade of skill to his projects. He has a cooperative attitude and prioritizes his tasks effectively, delivering exceptional results.

Aaron has driven the electrical components of notable jobs including the Douglas Arterial Duplication/Port Access Road (Townsville), the Logan Motorway Condition Assesment (Logan) and the unique 'turtle-friendly' road lighting at Rifle Range Road (Bundaberg).

Read More

Cathal Murphy

Wide Bay Project Manager

Cathal is at the helm of our Wide Bay operations, based at our Wide Bay Depot in Bundaberg. With a history of high-quality electrical installations in both Australia and Ireland, Cathal leads his team with an emphasis on safety and attention-to-detail. His problems-solving skills and personable attitude are instrumental in delivering his projects on-time and on-budget.

In this role, he is also responsible for both the Bundaberg and Kingaroy Department of Transport and Main Roads maintenance contracts (RMPC), providing 24-hour on-call assistance in the event of an incident or accident causing damage to the electrical networks.

Before joining the Mi Electric team Cathal lead the electrical installation of several high-profile commercial projects in Ireland, was an inspector on the Curtis Island Plant Project and carried out electrical works throughout the Wide Bay, including assisting in the 2011 and 2013 flood repairs.

Read More

Kristen Anderson

Project Manager

A diversely-skilled electrician, Kristen brings his ITS, solar and sub-station experience to the business.

Kristen is a natural communicator who creates a professional atmosphere on every project, keeping his clients up-to-date throughout.

Since joining Mi Electric, Kristen has managed the ICT infrastructure upgrade on the Sundale Bridge in Southport and was pivotal in the success of the Gateway Upgrade North and Logan Enhancement Projects.

Read More
Showcase Projects
Location: Sunshine Coast

Start Date: August 2019

Completion Date: August 2021

Client: Transport and Main Roads Queensland

More Info

Location: Elliott Heads

Start Date: March 2019

Completion Date: October 2019

More Info

Location: Brisbane

Start Date: June 2017

Completion Date: Under Construction

More Info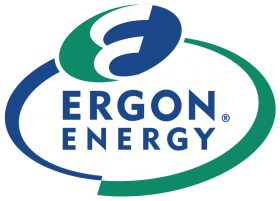 Ergon Energy Authorised Service Provider
Subdivision construction
Public lighting construction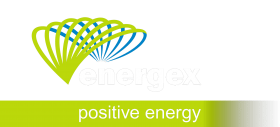 Energex WCQA Rated Contractor
WCS 02 Underground construction
WCS 12.3 Overhead low voltage service lines
WCS 34 Earthing
WCS 37 Public lighting
Careers
At Mi Electric, we believe that our team members are crucial to our success.  As such, we are constantly on the lookout for talented individuals who share our team-oriented and motivated approach.  If you are seeking a career that challenges you and rewards your efforts, we would love to hear from you.
Mi Electric's Queensland Headquarters is based in Yatala, on the Gold Coast, with our Wide Bay depot located in Bundaberg and our Sunshine Coast depot.
CURRENT VACANCIES